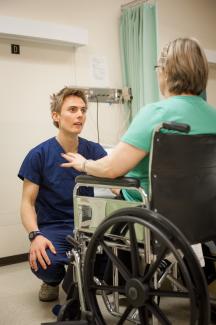 The UBC Bachelors of Science in Nursing program will provide you with a combination of theoretical courses and opportunities to apply and consolidate your skills in hospital and community-based healthcare settings.
As a UBC nursing student, you will be exposed to  a variety of clinical learning opportunities under the supervision of highly qualified instructors in group placements and a RN preceptor(s) in the consolidated final practicum.
Click here to learn more about the program and curriculum structure.