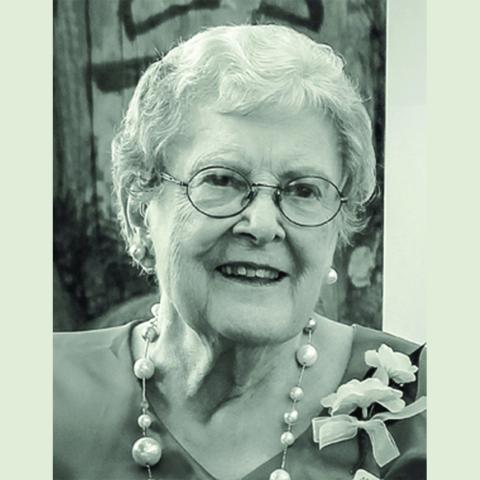 In the evening of Tuesday, November 3rd, Associate Professor Emerita Helen Shore passed away at the age of 95. She was an alumna (BSN '61, MA in education, '71), a faculty member (1965-1990), and a longstanding friend of the School of Nursing.
Helen was proud of sharing common ancestry with Florence Nightingale, and of being the daughter of pioneering health professionals in Alberta. She began her own nursing career in 1946 with an RN diploma from Vancouver General Hospital, and over the years she emerged as an influential nurse leader in Vancouver, especially in public health nursing. Helen was a strong advocate for nursing's voice in policy, raising awareness of nursing's important roles in addressing public health problems.
As a member of our faculty for 25 years, she was actively involved in curriculum development for both the undergraduate and graduate programs. Even after her retirement in 1990, Helen remained dedicated to the School: she helped establish an internal research award in public health nursing, and contributed funding for nursing history scholarship. In 2013, she generously supported the launch of the Consortium for Nursing History Inquiry in the UBC School of Nursing, and remained actively engaged as the Consortium's patron. Most recently, she created an estate gift, "To support fellowships, nursing history, and nursing space, all those things that will bring the distinction and recognition that is appropriate to a modern and progressive School."
Her achievements have been recognized by many awards throughout her career, including: a Merit Award for Excellence in Teaching (1975); the Nursing Division's Distinguished Alumnae Award (1990); the UBC School of Nursing Partnership Award (2013); the UBC Faculty of Applied Science centennial Dean's Medal (2015); and the UBC School of Nursing Centenary Medal (2019).